INFO | NEWS | RELEASES | ARTISTS | SHOP | MAILORDER | LINKS | CONTACT |
DBPIT

Der Bekannte Post-Industrielle Trompeter is an experimental/industrial project created by Flavio Rivabella.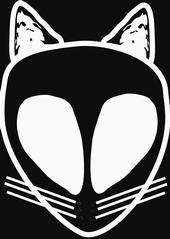 The trumpet is its main feature.
A lot of field-recording and electronics are also used but hardly ever computer-generated or synthetised sounds...
Each new DBPIT's work is the result of some twisted-minded,deeply conceptual experiment...
After several years of partecipations side by side with the most relevant members of Roman underground scene,
Flavio Rivabella (aka DBPIT) set off for an entirely new adventure in the year 2K.

In may 2002 Misty Circles produced the first solo attempt by DBPIT:
"eleven", after which several solo albums and participations followed;
apart from his "solo" project, DBPIT has collaborated with many important
bands, like Novy Svet, Spectre, Circus Joy, Macelleria Mobile di Mezzanotte, Lendormin and others...
DBPIT is basically a one-man-band but has had a great number of cool collaborators in his line-up:
lendormin, Claudedi of ain soph, Mario FOB of circus joy,
Steve Stroll of ain soph and circus joy, Anna Consuelo and Kenji Siratori on vocals
NOCTURNE
Nocturne lies within the sphere of so-called industrial musics.
Since 1995 Saphi has been behind the project Nocturne. Its first concerns have been collective memory, guilt, as well as the notion of choice and free will. Those questions and preoccupations have also been raised by the association Artschock of which Nocturne represents the sonic image.
2003 has been a decisive year for Nocturne with the encounter of Doctor Mabuse, a short story that was written in the twenties by Norbert Jacques, and adapted as a movie by Fritz Lang. A musical illustration of this film is set out with a project untitled "Terrorize- Manipulate- Convice", released as an album in 2006 by the label Old Europa Cafe. The reflection goes on and the new way heralds then some works which are to be more peculiar and intimate.
The end of 2005 marks another encounter, a great encounter, with Cécile. As a musician with a classical background, she is invited to play, and then to join the project Nocturne. The acoustic dimension (violin-trumpet) brings another profoundness. On stage, they form a disconcerting pair.
A concert by Nocturne is at once made of mystery, schemes, and secret. An impression of underlying hesitation and uncertainty gradually arises. As the music begins the veil lifts progressively, the sonic elements come to a form, discretely draw an atmosphere before the whole suddenly appears and reveals a skillful music. Various emotions travel down the surprised audience. The arpeggios and notes combinations rhythm those compositions in strange ways. The texts are tempered chronicles, frames of mind and inner ways which are delivered uncompromisingly. Those numerous synths and home-made machines make of those installations a curiosity that contributes to the show.
This is a TOTAL experience happening. Like Mabuse is the man behind the curtain, Saphi is the man behind his machines. He slowly gets off them and the transfer is proceeded before our eyes. He's deeply and personnally involved, his attitudes evolve and his expressions change and alter. A genuine performance.
Strongly this set casts on the audience a powerful analogic alchemy, to thrust the audience into what Saphi calls Brutal Disko Music. A concert by Nocturne is a real show. Numerous performances in France and abroad.
Several albums, LP's and CD's released by labels such as Old Europa Cafe, Steinklang, Tesco, Stateart, Final Muzik.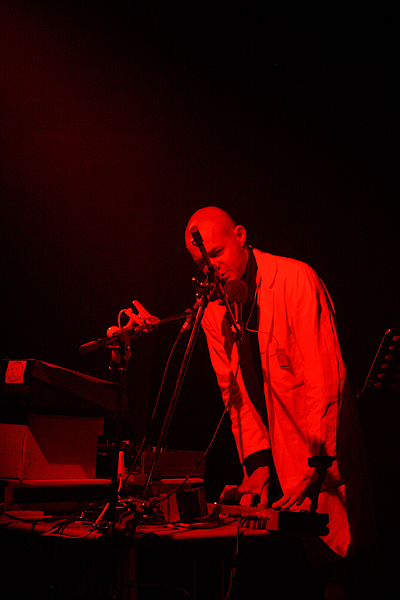 The project Nocturne is developed at the Atelier de Création Expérimentale A.C.E.
English translation by M.D.: inertia@no-log.org

NOCTURNE (France, Tours/Turon) Nocturne s'inscrit dans la mouvance des musiques dites industrielles.
Saphi est à l'origine depuis 1995 du projet Nocturne. Ses préoccupations premières furent la mémoire collective, la culpabilité, la notion de choix et de libre arbitre. Préoccupations et interrogations soulevées par l'association Art Schock dont Nocturne est l'image sonore.
C'est en 2003 que le projet Nocturne prendra un tournant décisif avec la rencontre du Docteur Mabuse, nouvelle écrite dans les années vingt par Norbert Jacques et adaptée au cinéma par Fritz Lang. Un projet de ciné-live est mis en place sous le titre « Terroriser-Manipuler-Convaincre » dont l'album qui en sera tiré paraîtra sur le label Old Europa Cafe en 2006. La réflexion continue et la nouvelle voie prise annonce des travaux qui lui sont propres et plus intimes.
Fin 2005, nouvelle rencontre, une grande rencontre avec Cécile. Venant du milieu classique elle est invitée à jouer puis intégrer le projet Nocturne. La dimension acoustique -violon/trompette- apporte une profondeur complémentaire. Un binôme déroutant sur scène.
Un concert de Nocturne, c'est à la fois le mystère, l'intrigue, le secret. Une impression d'hésitation et d'incertitude sous-jacente monte progressivement.
La musique commence, le voile se lève peu à peu, les éléments sonores prennent forme, dessinent discrètement l'atmosphère, et brusquement l'ensemble apparaît, révélant une musique maîtrisée. Le spectateur surpris est traversé par différentes émotions. Les arpèges et les combinaisons de notes rythment étrangement ces compositions. Les textes sont des chroniques d'humeur, des états d'âme, des voies intérieures livrées sans concession. Ces nombreuses machines fabriquées maison, ces synthétiseurs, font de ces installations une curiosité qui contribuent au spectacle.
Une expérience TOTALE a lieu. Comme Mabuse est l'homme derrière le rideau, Saphi est l'homme derrière ses machines. Il en sort lentement et le transfert s'opère peu à peu devant nos yeux. Il donne de sa personne, ses attitudes évoluent, ses expressions changent et se transforment. Une véritable performance.
Cet ensemble projette avec force sur le spectateur une alchimie analogique puissante pour le plonger dans ce que Saphi appelle le Brutal Disko Muzik. Nocturne en concert, c'est un véritable show!!
Nombreuses performances en France et à l'étranger.
Plusieurs albums, vinyles, CDs sortis sur des labels tels que Old Europa Cafe, Steinklang, TESCO, Stateart, Final Muzik.
Le projet Nocturne est développé à l'Atelier de Création Expérimentale A.C.E.
MAURIZIO BIANCHI

MB began to produce music in 1979, since 1980 using electronic equipment with the avowed goal "to produce technological sounds and in such a way to work on complete realising of the modern decadence".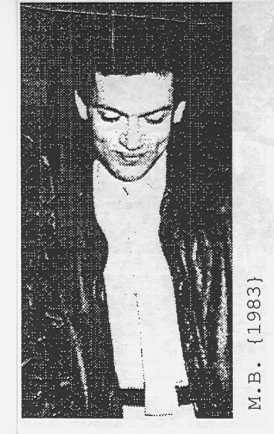 In the beginning, he published tapes under the alias Sacher-Pelz and the alias Leibstandarte SS MB,
Until 1984, Bianchi published on other labels intensively as either MB or simply Maurizio Bianchi, sometimes several albums and/or tapes per year, as well as numerous tracks to compilations.
Bianchi became religious and withdrew from the music business. Much of his work is sought today by collectors, especially as they appeared in extremely small editions. In 1998 Maurizio Bianchi started again to make music. The label is EEs'T Records, through which he released new editions of all old MB albums, as well as many new releases.
Therefore, since 1997, he was back on the underground scene, working on several projects both in solo or in collaboration with other Italian artists (Giuseppe Verticchio/NIMH, Arnaldo Pontis and Corrado Altieri/TH26, Davide Femia/MDT, Saverio Evangelista, Matteo "Hue" Uggeri/Sparkle in Grey, Emanuela De Angelis and Eugenio Maggi/Crìa Cuervos) and international (Klaus e Danijela Jochim/Telepherique, Sandro Kaiser/Frequency In Cycles Per Second, Akifumi Nakajima/Aube, David van Ravesteijn/Land Use, Siegmar Fricke, Nobu Kasahara e Hitoshi Kojo, Maor Appelbaum, Jozef Van Wissem, Craig Hilton, Phil Julian/Cheapmachines).
TEXT OF LIGHT
The Text of Light group was formed in 2001 with the idea to perform improvised music to the films of Stan Brakhage and other members of the American Cinema avante garde of the 1950s-60s (Brakhage's film 'Text of Light' was the premiere performance and namesake of the group). The original premise was to improvise (not 'illustrate') to films




from the American Avante-Garde (50s-60s etc), an under-known period of American filmic poetics.
Members of the group include Lee Ranaldo and Alan Licht (gtrs/devices), Christian Marclay and DJ Olive
(turntables), William Hooker (drums/perc), Ulrich Krieger (sax/electronics), and most recently Tim Barnes
(drums/perc).Various combinations of these players attend 'Text' gigs, depending on individual schedules,
so the group takes on various permutations---sometimes all members participate, sometimes not.
To date the group has performed with the following films: Brakhage's Text of Light, Dog Star Man, Anticipation of the Night, Songs; Harry Smith's Mahagonny outtakes, Oz-The Approach to the Emerald City, and Late Superimpositions. The group has headlined the Victoriaville Music Festival, Canada (2002); Three Rivers Film Festival, Pittsburgh; Walker Art Center, Minneapolis; and have done 2 tours of Europe to date, as well as performing in New York City and other USA club and cinema venues.
TEHO TEARDO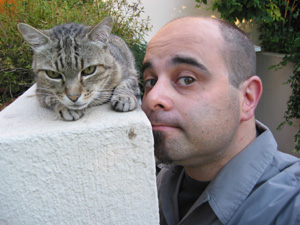 Italian musician, composer and sound designer, he releases 2 albums as M.T.T. in the late 80's, in the first one titled "Caught From Behind" collaborates with Nurse With Wound and Ramleh.
After this experience starts a band, Meathead, the band released 4 albums and collaborated with many bands from the underground international scene like Pain Teens, Zeni Geva, Bewitched, CSC.
In 1996 goes to Birmingham to form MATERA, a new project with Mick Harris (Scorn, Napalm Death), the album titled "Same here" was released both in Europe and USA.
In 1997 Teho goes to New York to do a project with Jim Filer Coleman (Cop Shoot Cop), the new band is named HERE and the first album is titled "Brooklyn Bank". Here toured a lot and released also an E.P. titled "A Bit Of Red".
In 1999 Teho works with Lydia Lunch on some recordings and also some shows.
He remixes tracks for Placebo, Girls Against Boys, CSC, Lydia Lunch, Front 242, Rothko, Fetish 69.
He curates the 12" serial named "Domestic Landscapes" for Nail Records.
In 2002 Released his new project MODERN INSTITUTE, the first 12" is part of the Domestic Landscapes project.
With Scott Mc Cloud (Girls vs. Boys)gets together OPERATOR, a new band that has released an album titled "Welcome To The Wonderful World".
As composer, in 2000 he creates the soundtrack for "Denti" the movie by Oscar prize winner Gabriele Salvatores.
He realizes the soundtracks for 2 documentaries by director Guido Chiesa.
He curates the live soundtrack for the contemporary theatre company Motus for their show named "Rooms".
As sound designer, he creates and ambient sound installation for the Etrurian Museum in Piombino, Italy.
In 2001 he writes and perform live the soundtrack for the Japanese silent film "A Page of Madness" for the international silent film festival "Le Giornate del Cinema Muto".
Teho writes and performs the music for the soundtrack of "Il Fuggiasco", the new movie by director Andrea Manni.
He creates a sound installation for the contemporary art festival Hic et Nunc in Pordenone. He writes the music for Lavorare con lentezza, the new movie by Guido Chiesa that's premiered at the Venice Film Festival. He collaborates with cellist Erik Friedlander (Masada/John Zorn) to issue an album on Pier Paolo Pasolini.
Teho is anchor-man of the radio show "Oltre Il Confine" (Radio Rai).
MARIAE NASCENTI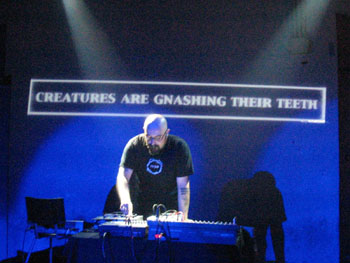 Mariae Nascenti is a one man project from Milano, Italy.
With the aim of basic musical softwares, sound is created blending classical influences, obscure atmospheres, distant and ghostly voices, noises, distorted rhythms, slow motion pulse beats. The idea is NOT to create songs through regular instruments, but to mix patterns, sounds from diverse sources (including stolen street conversations extracts and phone calls…), samples and slow down rhythmics.
The result are atmospherics soundscapes, implosive dark ambient, imaginary soundtracks for sick daydreams and their noisy echoes.
BLACK SUN PRODUCTIONS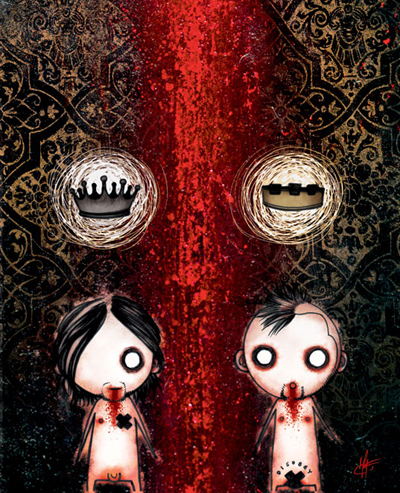 'Black Sun Productions is an international collective of radical artists well known since almost a decade on the industrial and underground scenes in Europe and USA.
Black Sun Productions' members Massimo & Pierce are the creators of the performance project Plastic Spider Thing (a ritual / installation
in 23 parts carried by the couple throughout 2002 and 2003) and live members of Coil on their only tour in more than twenty years of the band's recording activity. Massimo & pierce are also friends and collaborators of Lydia Lunch, HR Giger e Fabrizio Modonese Palumbo(Larsen) with whom they're currently working on a project of industrial renditions of Bertolt Brecht's lyrics and Kurt Weill's music.
Black Sun Productions' member Drazen is the author of the only official full lenght album of Coil remixed, Plastic Spider Thing, available on Eskaton(Coil's own label).
Among the other artists associated to the collective are the italian one man project Mariae Nascenti, Alex Nasi (sadoMarta, Sonic Force 99) and lowP(Acceleration Of Emotions).